Letters for the future
On this page you can write a letter to your future self, and in one year, I will publish them in a story!
On modern desktop browsers to select multiple photos, hold the Ctrl key (⌘ on Mac) while choosing photos. 35 photos per week limit. 5MB max/photo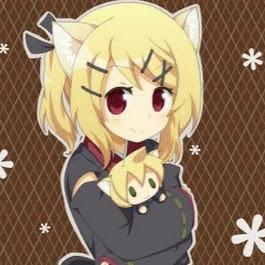 Dear me....
This is u or me or....whatever...so umm...will i get my hair died yellow or blonde? Will I be a doctor or something? Will I go back to Asia atleast to Japan or the place I was born? My twin....I'm not gonna ask...will I be able to graduate in about....idk years? Will I get more friends? Will I stop the..not so talkative act? Will I have to do EVERYTHING by myself? Am I that smart? I WANNA GO TO CALIFORNIA!!!!!! Will I make it to my senpai that lives in California?
See More▼
Umm...thank u!!!!! (...those fireworks r creeping me out....I want my bunny Uchi-Chan)
on July 05, 2016
Dear me, i hope you're outta the bloody closet already!
i hope you're not cringing with what you did in the past!
are you still waisting you're life on the internet?
are you an idiot?
did you get kept down cause of talking back to teachers?
on July 04, 2016
Dear me,
If your haven't already, look back at your old posts and cringe. How far have you come? Are you still a bitch? Hopefully not.
on July 04, 2016
on July 03, 2016
Dear Me,
So found your dream man yet? Works at starbucks,filipino,likes anime and teases you? Yeaaaa.... Hows bording school? Was it fun? Does dad need to work somewhere else? Do i dye the tips of my hair red? I bet your miss being young. Cause i bet your still thinking of connor xD well enjoy your life!
on July 03, 2016
Dear me,
How's life now in Florida. New friends?I know you want to dye the ends of your hair. I bet there pretty. I hope Luna's not growing up to fast. I bet you play soccer now or softball again. How old are you now? 12,geez. Be sure to follow your dream of becoming an artist. Never give up. Practice. I know we'll never meet each other. Your beautiful. Don't ever say you suck at something,when you don't. Don't doubt anyone or anything. Believe. If your feeling sad, take a good
See More▼
look inside the mirror. Find who you are. Keep searching. I know your true self is hiding deep down inside of you. Don't be afraid to be honest. I know one day, your true self will come out and shine. Be patient. I also believe,your time will come to shine. Listen, do not listen to rude people that doubt you. Show them what your made of. Be sure to make your place on the world. We can't get through hard times. Your not alone. I'm with you until death. I'll wait for you in heaven. I'll help you. I'm here. Your never going to be alone. I love you,my self.
Love me back,your self angel.
on July 03, 2016