Character submission page
I'm making a story called game over Jason calls his friends to come over because he found a copy of sonic forces but they get sucked into the game and they need to find a way out
On modern desktop browsers to select multiple photos, hold the Ctrl key (⌘ on Mac) while choosing photos. 35 photos per week limit. 5MB max/photo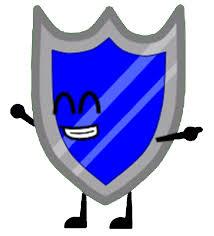 Story has be out but it is not done and sorry if you don't like what I put you're characters
on Saturday
Name: Alexandra
Age: 16
Powers: control over darkness, can blend into shadows, her shadow has a mind of its own, extreme cold resistance
Personality: short-tempered, stubborn, Annoying, sarcastic, can be funny, mood swings, struggles in social situations
Gender: female
Weapons: dagger, gun
Creators: none
See More▼

Fears: spiders, being excluded, being alone
Weakness: not very fast, allergic to sunlight
(Am I to late?)
on Saturday
I have bad news I can't make the story because I'm going to my grandparents house sometimes the WiFi fu×ks up and my grandmother house is 2 hours away
on Friday
Good news I'm making the story
on Friday
Name: Casey
Age: 17
creature: human
weapon: Swiss army knife
Gender: Female
Personality: Sneaky, rude sometimes, overprotective
Weakness: Ice
on Friday
(idk if I'm too late)
Name: Tappdancing(or Tappers for short), Sparkle or Sapphire
Age: 13(or 8 in her Mobius homeland Crystal City)
Weapon: Chaos emerald, shot gun, gadgets
Creature: Starts off human, but then gets changed into this:
https://www.qfeast.com/page/I0dmVi/My-Drawings-1/photo/BX7eut
Gender: Female
Personality: Dark, fun, helpful, cocky, curious, loyal, smart, sarcastic sometimes, silly and knows alot of things which she can't tell anyone.
See More▼

Likes: Black, turquoise, music(pop and rock especially), chilling, magic, animals, her fandoms like Sonic, night, fighting bad guys, adventure and nature.
Dislikes: School, jerks, pink, people being sexist and bright lights.
Weaknesses: Power absorbers, her friends and the fact she likes being alone.
Human look: 5' 8" girl with long, straight black hair with dyed green, blue and turquoise colours on the ends and highlights. Has a bang covering her eye which she likes to blow alot. Wears the same dress and hoodie like the mobian alot and her boots are black ankle boots, not the mobians one.
Powers: Magic
Abilities: Mind reading, option making, things like that using her magic.
My Drawings (1)'s Photo: 1 / 33
My Drawings (1)'s Photo. Displaying photo 1 out of 33. Comment this photo
on Friday
Okay so I'll making a few chapters and then save it and you know think of what I'll do
on Friday
Name: Becky
Creature: Hedgehog
Powers: none
Weapons: Ak-47
Gender: Female
Personality: Serious, Smart, Tricky, Protective
Fear: Heights
See More▼

Weakness: Fire
on Friday
Name: Alex
Age: 17
Powers: Flight
Weapons: Her pocket knife and her Sniper
Gender: Female
Personality: Nice, Annoying, Smart, Serious, Mean at times
Weakness: Fire
on Friday
The form (am I late?? I rly like doing character submissions-)
Name: Matthew Lee
Age: 16
Powers: Hydrokinesis
Personality: A laid-back,almost lazy male who can seem stand-off ish to strangers but can be loud and a bit annoying when around friends. Once you get to know him,he's actually pretty sweet and fiercely loyal.
Gender: Male
Weapons: A dagger,that's about it.
See More▼

Creaters(if any): (creatures?)
Fears (if any): The dark,heights,insects.
Weakness: Strength,Charisma.

(Gonna add looks here): A tall male with dark brown flufffy hair and about 5'8 with light skin and darker colored freckles around his cheeks,and arms. He has brown-hazel ish colored eyes and normally wears a light grey hoodie and darker grey sweatpants and checkered sneakers.
on Friday
7 days ago
Name: Samantha
Nicnames: Sam, Sammy
Age: 15
Weapons: Ice Katana and Flamethrower
Personality: Annoying, smart, nice, crazy, protective
Weakness: water
7 days ago
So far there is gonna be 4 characters because of my ocs Jason John and hyper oh wait make 6 because James (aother one of my ocs) and yameilette
7 days ago
Name: Yamilette
Age: 15
Weapon: None
Creature: Human
Gender: Female
Personality: Loyal , Adventurous , Impatient , Cocky , Caring , Brave , Confident , Overprotective , Curious , and Silly
Likes: Drawing , having conversations with others , animating , the Sonic Fandom , cartoons , roleplaying , pizza , exploring new places , friends , family , nature , helping , dark pink , and animals
See More▼

Dislikes: negativity , jerks , school
Human look: ( https://www.qfeast.com/page/I0dmVi/My-Drawings-1/photo/SLx5WD )
Weakness: Needle shots
Powers: Superspeed and Spindash
Abilities: Jumping and Dodging Attacks
Mobian look: ( https://www.qfeast.com/page/I0dmVi/My-Drawings-1/photo/fbwb3K )
My Drawings (1)'s Photo: 15 / 33
My Drawings (1)'s Photo. Displaying photo 15 out of 33. Comment this photo
7 days ago
The form
Name:
Age:
Powers:
personality:
Gender:
Weapons:
See More▼

Creaters(if any):
Fears (if any):
Weakness
7 days ago