Scenes I make (With Aus and whatnot)
Haha guess what im sick of posting my scenes on my main so imma post em here cause its fun af
On modern desktop browsers to select multiple photos, hold the Ctrl key (⌘ on Mac) while choosing photos. 35 photos per week limit. 10MB max/item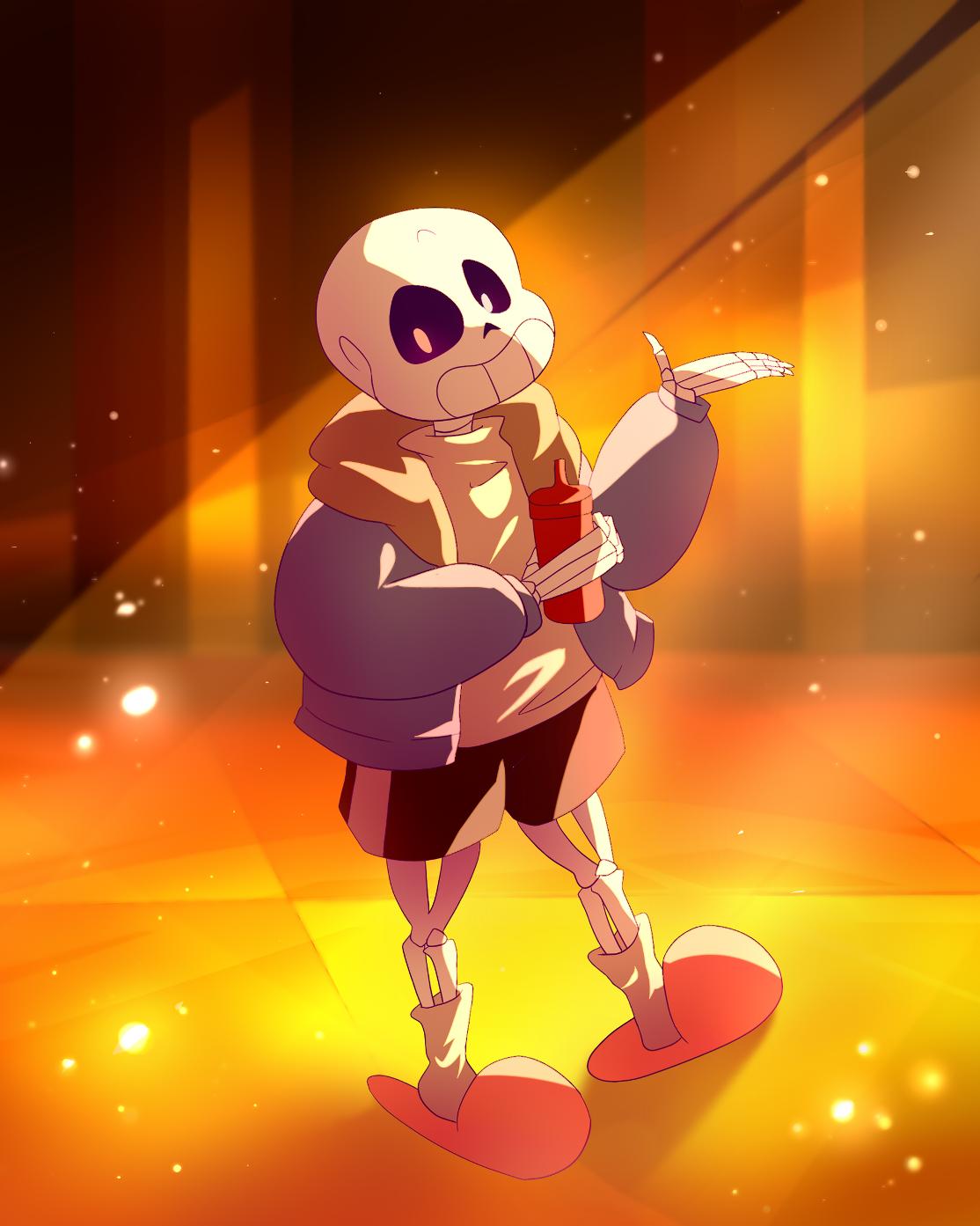 The mafia au (Part Two)
Gang members erupting into violent and bloody fights in the middle of her songs were becoming more and more common over the past few months. And what these fights were over? Anything really. Gang members entering another gang's territory, drug deals gone bad, weapon deals going horribly wrong. It didnt matter. The result was always the same, someone would leave in a body bag. Rose hadn't gotten used to it,but she'd defiantly gotten better at dodging flying
See More▼
bullets and pieces of furniture that came her way. She tried to deny it when she was younger but now it was obvious. Her once beautiful city was quickly sinking into corruption. Thanks largely to to the mob groups that were over taking large parts of the city. The Dons and high class mobsters ran everything from small mom and pop stores to the police force. Even city officials were nothing more than corrupt individuals in nice suits with clean smiles. The good, decent poor folks suffered the most having to pay "protection fees" but there were always ways to make money. Everybody had a price, everybody could endure or change themselves for money. Rose knew. To her despair she had watched a number of her lifelong friends get lost in the world of quick deaths and easy money. She had been to more funerals than birthday parties this year alone. She could never blame them though.The world was going through a depression after-all. And Rose herself wasn't exactly a wealthy professional singer. Right now her gigs were at shady clubs with even shadier owners. The whole business reeked of cigar smoke and strong booze and no matter how many showers Rose took the stench always seemed to linger. And her audiences were the lowest class criminals not that she judged them on their poverty levels. In fact most people she knew were struggling to get by. But when it came down to the wire a rich mobster was just as bad as his poor lackey. Both types murder for money and power, and both types will harm the innocent to get what they want.
on Friday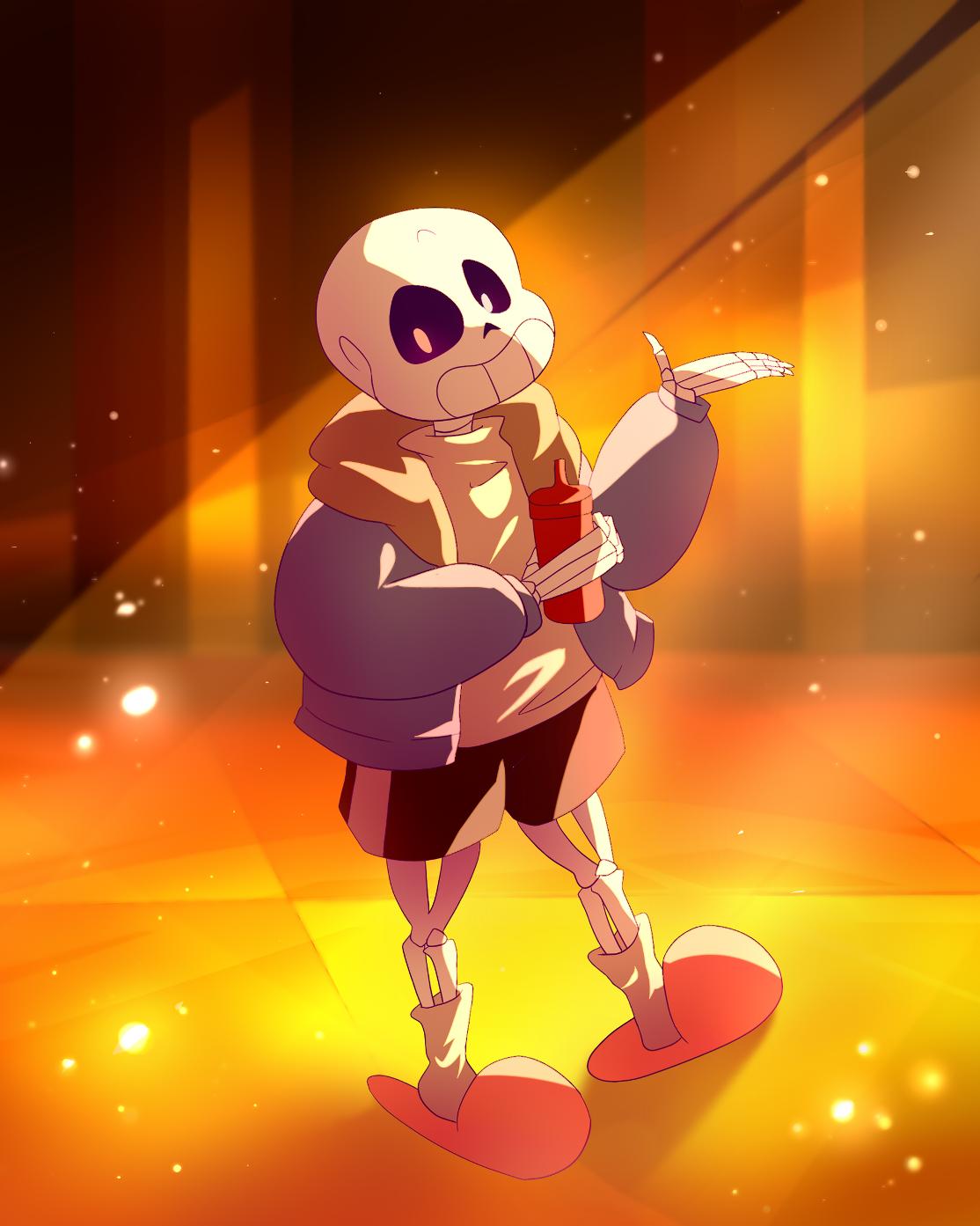 The mafia au (part one)
"Oh god... i didnt honestly think that he'd actually do it. I was hearing the rumors but now..." The pianist muttered as he peeked through the curtains. "He acts as if this place isnt violent enough as is with all these murders, violence and what not...Now he's actually letting Their kind here as well" Rose paused her hairbrush mid-stroke as she heard the musician grumble crude things under his breath. She hadn't sung in this club before and truth be told,
See More▼
it didnt have a great dressing room to "get dolled up in" as many owners put it. So Rose took it upon herself to get dressed in the women's restroom. After putting on her tight, shimmery emerald green dress and applying her make up to her face. She left the restroom leaving her after show clothes in a broken stall and began brushing her hair on stage. It didnt take much to style it, which was one of the main reasons Rose kept her hair at shoulder's length. One less stupid thing she had to worry about before she got up on stage. Just brush it until it looks nice, pull it back into a semi decent bun, and crowds still think you look like a million bucks. Not that Rose cared about what her "fans" thought of her. All she wanted to do was sing and go home, before she saw another fight break out between members in the audience.
on Friday
Something short
.
.
.
.
.
.
See More▼

.
.
A sly grin played on the demon's lips as she approached her prey. "You really thought you could get away, didn't cha?" She sang. "Well it would seem you were wrong. Gee and here i thought you had a sharp eye for... pointy traps." She said looking down at her victim's ankle which now had warm blood dripping from where the bear trap had got him. She looked back into his mismatched green and blue eyes which shone with tears of pain and fear most likely. "P...Please," He murmured softly. "Just... Just let me go... i wont tell anyone i saw you just please..." Sam giggled a little bit. His fear and pain amused her quite a bit. "Oh dear, now where would the fun be in that?" She said to him as she put a finger under his chin and propped his face up towards her own. He whined a little bit but she just smiled and kept her eyes half lidded. "Too bad your dear Ash wont be around to save you Mister Mechanic," she told him as she dug a knife out of her pocket. His eyes darted towards it but Sam pointed his chin higher. "Nu-uh-uh~!" She sang. "My eyes are up here, gee you men gotta learn where a lady's eyes are." she laughed a little bit. But then he shoved her in the chest causing her to loose balance and stumble backwards. "Oooh! You're awfully strong, Not as strong as your girlfriend though, Wowza where do I even start with her?"
17 days ago
(Rewriting the scene where Lilli meets Sam (Horror Au) I deleted the first one)
Cold winter wind blew life into the forest causing the trees to dance in the wind. The fresh powder carried into the wind, glittering in the sunlight. The white wintry scenery was pretty and white almost felt like Christmas. But sadly I would find it to be kinda distracting to the dark secrets that crept behind the curtain of white.
I sighed as my warm breath made clouds of white appear from the sigh.
See More▼
How did I end up here you may ask, by god if I know, Some red headed lady kidnapped me and i managed to escape in one piece. Mostly, I had a few bruises and burns but I was alive, that's all that mattered. As i walked the fresh snow froze my bare feet but the pain from the freezing snow was bearable for now. As the wind blew I rubbed my arms and looked around. Up ahead i saw a woman who wore a grey jacket with silvery hair falling down her shoulders. She sat at a check point on the road, leaning against her hand and was gazing at nothing in particular. Maybe she knew where I could go to get shelter or at least directions back to my town. I walked quickly over to the check point. She started tapping her fingers on the wood. Tap,tap,tap. Over and over, again and again. As i got up to her I smiled as warmly as i could. "H-Hey," I stuttered. She smiled to me revealing white teeth, they looked sharp as daggers. "Hey," She said to me. "What do ya need kiddo?" I laughed a little bit. "Need directions back to my town up near Leesburg or at least a place to stay until i figure stuff out." As I told her she looked me up and down with a slow bored look. "I may or may not have anything to help, but you look like your starving hon," she told me. "Your skin and bones hun would you like some soup to warm you up." I smiled a little bit. "That would be pretty nice," I admitted as more wind caused me to shiver. Then things went wrong she grabbed my arm with a grip as strong as titanium. She quickly tugged my arm behind me and sent me spinning, right before i fell she caught me by the waist. Her smile was wicked and she held an axe in her free hand. She raised the axe a wicked glint in her blue eyes. "Here this'll warm you right up sweetie!" She exclaimed before swinging the axe downward towards my neck.
(cliffhanger)
22 days ago
DAMMIT I ERASED THE WORK THAT I TOOK SO LONG TO MAKE
22 days ago
Random death scene (Subject Sam because why the hell not)
I laughed to myself as the last enemy fell. With a smile i looked to my team. "Hey! we just fini-" I was cut off as a gunshot rang out and then I felt a piercing pain in the back of my head. Without warning my body gave out on me and i hit the ground. We mustn't have gotten all of them. I heard yells and screaming but they all seemed to be so far away. I could see Alexis running up to me, tears sparkling in her bright green
See More▼
eyes. She picked me up and her tears fell onto my face which felt cooler than it did in the midst of battle. My vision was getting more and more blurry with every second that passed. Soon enough darkness came and everything was so cold. I heard footsteps approach me and i glanced up to see the face of a pale young man who smiled warmly at me and held out a hand to me. I took it and he helped me up. "I wasnt expecting to see you this early Sam, I mean your only 16 or 17" I smiled a little bit. "Your the person who takes care of the souls?" He shrugged. "You could say that, name's Mel," I nodded. "Nice to finally meet you Mel," "Like wise Sam, anyways we should get going," He said as he started walking and I followed him into the darkness.
22 days ago
(Horror AU)
A girl with bright red hair, was walking one cold night into the forest. "Ill make those dumb-asses see..." She muttered under her breath as she stopped in the tree. "Im... not scared.." She says her breathy voice now at barely a whisper. She looks back to see the silhouettes of three girls urging her to keep going. She balled her pale hands into fists and marched in deeper into the dark wood. As she walked she felt an ominous feeling of being watched. But she just
See More▼
brushed it off as her imagination, until a girl with midnight black hair rolls outta a bush, her black hair was messy and twigs stuck out here and there. She had a gash on her forehead that was dripping bright red liquid. She looked to Sunny and grabbed her arms. "I NEED YOUR HELP!" she exclaimed loudly her green eyes pleading for help and tears in her eyes. Then a woman with an axe jumped out. "FOUND YOU SIS!" She grinned psychotically. "Oh and I see you brought a friend, Eh it'll be fun slaughtering you both."
23 days ago
(The scene that started the Horror AU)
"Ugh my head.." murmured a girl as she sat up, her midnight hair falling down her shoulders. "Oh! you're awake!" A small voice exclaims as she turns her head towards the voice. A woman with bright red hair and a warm smile came outta the shadows and walked towards the girl. "I was starting to wonder when you were gonna wake," The woman says. The girl looked right and left and smiles uneasily. "What happened and why am I here?" The woman smiles.
See More▼
"You fell down here sweetie." the woman tells her. "Now what's your name honey?" The girl sighs. "My name is Lilliana... now who are you" "My name is Ashly, but please call me Ash." Lilli nods in response. "Nice to meet you ash.. where am I?" Ash's dark emerald eyes dart to the left. "Just my place, I made something to eat if your hungry," Her eyes dart back to Lilli's bright teal eyes. The girl's eyes fell to avoid eye contact. "Im not hungry, but thanks," She says with a small grin. Ash nods. "As you wish my dear," Ash helps Lilli to her feet. "And dont hesitate to make yourself at home dear, something tells me your gonna be here for a very, very long time." Ash chuckles as her grip on Lilli's hand grew tighter.
23 days ago
(Follow up Horror AU)
She pressed the cold blade against Lilliana's neck. Tears began to well in the girl's bright green eyes. "This is the end of the line," she thought to herself as hot tears made their way down her chin. Sam raised the axe and hesitated a moment, giving Lilli just enough time to roll outta her grip and sprint away. The leaves dry fall leaves crunched under the girl's feet as she ran. Another set of feet could be heard right behind her. "Get back here!" Growled
See More▼
the one eyed beast, axe in hand. Lilli kept sprinting and eventually came to a cross roads. She dove into a bush. Sam ran by and looked around and narrowed her left eye. "Hm I wonder where a little girl would hide..." She muttered to herself. As she looked to the bush. Lilli felt her eyes burning yet again. Her mind repeated one word. "Shit" Over and over again. As Sam got closer and closer. A cold wave started down her spine. Suddenly Sam tore open the bush with her axe, which wasnt rusty but had blood dried on it. "Found you Lilli darling~" She purred with a psychotic grin.
23 days ago
(Horror AU (Lilli's Point of view))
I stood outside, the cold autumn winds causing my bare arms to break out in goose bumps. I rubbed my arms as i walked through the woods, it wasn't too bad, it was welcoming even. The colorful leaves on the trees falling to the ground, the crisp scent of autumn filling my lungs. It made my anxiety fade away, ever so slightly. I felt warmer and a small smile crept on my lips. As i walked a small feeling of dread returned causing my smile to fade.
See More▼
I heard tapping from up ahead. I looked ahead and saw a girl with white silvery hair and wore a bluish-grey jacket. She was leaning against a tree, tapping on the bark. It sounded fake almost plastic-like. I slowly crept closer to see, she had her right eye missing. I gasped a little as i felt a tingle in my stomach, telling me something was wrong. She glanced my way and grinned widely, her teeth were as sharp as daggers from what i could see. "Heyya kid," She said to me. "Oh shit, Oh no, Oh god!" my mind fired random phrases. as she looked to me. "Don't you know how to greet a new friend?" she asked me pulling me from whatever state of shock i was in. I laughed a little and waved a little bit. "Don't talk much eh?" She asked. "Figures you don't look like the type to talk a ton. Anyways what's your name kiddo?" She asks me. "L-Lilliana," I stutter. "Lilli huh? Cute name, My name is Sam." Sam tells me walking over to me with her hands in her pockets. I took a couple steps back once she was within 3 feet of me. "Hm... you look like you just 'pasta' way." she tells me with the smile of a mentally unstable person. "So tell me, you look really anxious. What brings you over this way?" I look to the side. "Well i-" She then cut me off. "Don't tell me you came from the Spring?" I nod slowly and Sam snaps her fingers. "That's why you aren't familiar to me!" I nod a little bit. She then gasps as she looks me up and down. "You look like your skin and bones kid! You want something to eat? could i interest you in some noodles?" As much as my stomach hurt and begged me for something to eat ignored it. "No thanks..." I whisper. "Aw come on," she says. "I really put alot of sweat and blood into it," I sighed. "Fine," I murmur. She suddenly grabs me and whirls me around. She grabs an axe and catches me before i fall down on my back. "PASTA LA VISTA DARLING!" she exclaims with a wild look in her one blue eye.
23 days ago
Ill repost the ones i have on here
23 days ago
(Swap Au)
Cas was walking through the woods, the autumn leaves crunching beneath her feet. "Halt!" A voice shouts from behind Cas. She turns and pulls her midnight bangs away from her face to see a young girl running towards her. The girl's silvery hair was pulled back into two pigtails and she wore a very light blue dress, with a sky blue scarf tied in a tight bow. The girl stopped several feet in front of Cas. "You are human correct?" Cas looked around and pointed to herself.
See More▼
"Yes, you!" the girl exclaims. Cas shrugs. "I guess," she says her voice was pretty soft not as high pitched as the girl's. The girl breaks out in a big grin and her blue irises turned into stars. "Finally!" She exclaims. Cas raises an eyebrow and smiles uncomfortably. The girl puts her hands on her hips with a wide grin. "Well, Prepare yourself human! 'Cuz I, The Magnificent Sofia, is here to capture you!" the corners of Cas's lips twitch and she snorts quietly. "Alright miss Sofia, You got me" she giggles. Sofia grabs Cas's arms. "well this way human! its time to test you!" Cas rolls her eyes and walks with the Sofia, further into the autumn forrest.
23 days ago