Sonic oc judging (3)
Marshmallows. Eh basically leave a description of your character (I only do sonic for now but I might add on to the list later) and I will judge it on a scale of one to ten. Btw, please don't be mad with a bad grade, I'm simply giving my honest opion. And helping you fix if you think she/he is mary sue. (I'll make a form to fill out) be patient, k?
On modern desktop browsers to select multiple photos, hold the Ctrl key (⌘ on Mac) while choosing photos. 35 photos per week limit. 5MB max/photo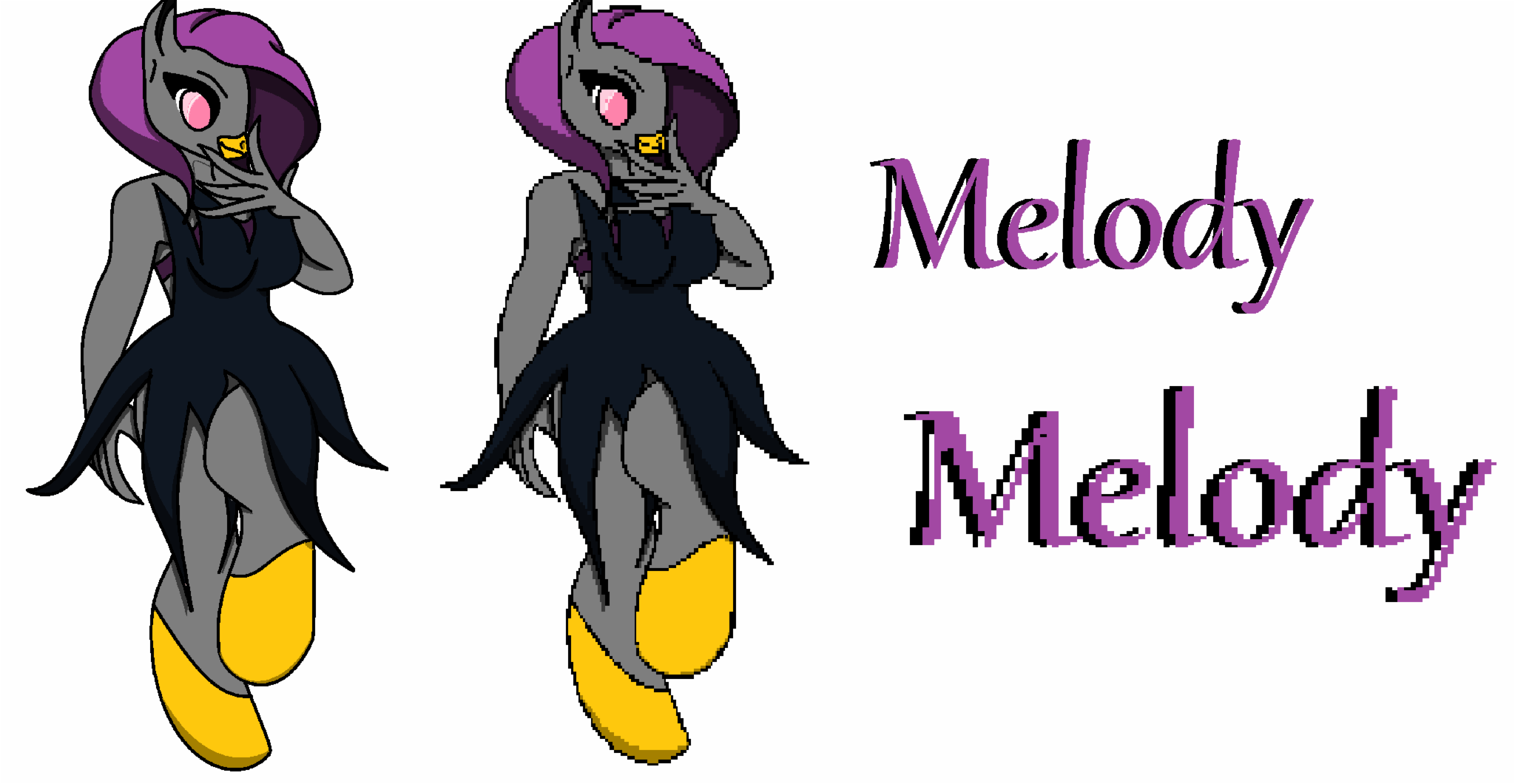 Name: Olga Bit
Age: 20 years of age
Gender: Fluid
Species: Lundehund Chobit
Sexuality: Pansexual
Crush: In denial between Nicole the Holo-Lynx and Shadow
Powers: Mashima
See More▼

Abilities: Electrocution (she uses her cords to snake around the persons body and shock them with high voltage), Electricity bolts (she shoots bolts of eletricity through her fingers when she holds her hand out in the shape of a gun), electricity shock wave (he holds his arms out at her sides as let's out a silent shout as a huge blast of electricity blows out, much like chaos blast when it comes to damage), sonic shout (she shouts out an ear piercing scream which is unique to each person he uses it on which can cause either their head to explode, their ears to bleed or even so much as cause their blood to boil until they explode) teleportation (self explanitor) atomic link (she uses her cords to gather data of what ever the cords are connected to and can shape shift exactly into the object) and levitation (not flying but being able to float say about a meter of the ground)
Weaknesses/flaws: Can get viruses and shut down if not careful, her mind can easily wonder, tends to be emotional and self conscious, tends to not listen at all
Special talents: Being able to hack past any firewall ever created
Past: Olga was born on August 8th 1995. She was an average mobian and lived an average life until she was 7 years old, that's when everything changed. She was with her father, on their way to the store to pick out a special birthday gift for herself when they both got into a terrible car crash. Him and his father both face death, but he was the only one that survive, and not without a terrible cost, her father and part of her body. A good portion of her body, mainly internally, was replaced with robotic parts. Robotic lungs, robotic heart, robotic bones and even robotic parts of his brain. He was never the same after that. She continues living her life but never quite the same, her mother became a drunk and druggy and he was always picked on. She continued her life this way, dealing with loneliness, PTSD and taking care of her mother.When she was about 15 years old she returned home and called out "I'm home" to her mother but this time, she didn't get a response like her mother always did. It worried her and she kept calling for her mother and searched for her when she found her mother, dead in the bath room. Her mothers eyes glazed over, needle still in her arm. Herione overdose. She cried uncontrollably and had buried her mothers body herself and lived a lonely life. She kept on working to survive and that's all she ever did was survive. She kept on going on in life, just merily survive. That was until she met them, and that's when his whole life changed. Changed for the great.
Close Family/Relatives: Deceased unnamed father, deceased unnamed mother
Personality: Quiet but caring, a loner, shows a bright smile and giggle when on the inside he is dying of loneliness
Other: Her favorite food is bananas
on May 02, 2016
Name: Aranea Kamotio
Age: 25
Gender: F (female)
Species: Cat
Sexuality (optional): Straight
Crush/: None yet
Powers: Weak ice powers
See More▼

Abilities (like what can your powers do?): Freeze (she freezes someone, so they can't move, they're frozen right there on the spot), ice wall (she creates a wall of ice), ice wings (she can use her wings to fly, shoot icicles, or blow people away, which are made of ice)
Weaknesses/flaws: Any ice based attacks
Special talents: Is good at cleaning
Past (optional if you don't have the time to fill this part out:
Aranea was born on January 15th. Aranea's father died in a car accident when she was 14. When she was 16, her mother became addicted to alcohol and drugs, and didn't care about Aranea, and kicked her out. Aranea lived on the streets until she was 22, and Corrin (one of my other OCs), Lilith (Corrin's mother), and Ben (Corrin's father) saw Aranea and offered to let her live with them, but only if she becomes their maid, and Aranea immediately said yes. After, she went home with them and became the Hadden family maid, and got paid lots of money (not right away, a few days after she started), enough for her to buy herself food and water, but she usually uses it on cleaning supplies.
Close Family/Relatives?: Her dad (deceased), her mom (whom she is unsure is dead or not)
Personality: Kind, mature, shy, quiet, peaceful, absent-minded sometimes, but tough, violent, and mean once someone messes with her friends or masters
Other: Is the Hadden family (My OC Corrin, and Corrin's mother and father) maid
on April 30, 2016
Critique #3
@Maryanxtailsdoll
ok, imma start off with the name. Blood wing is used for villain ocs a lot. (Lyra is cute) I do however like how she has a villain name and a real one. Her age is fine. Snow leopard is unique animal (plus) She being lesbian is unique as well. No Crush pr powers is fine but, when you said she had blood wings, did you mean just for decoration or are they used for flying? If so I'd say her power would be flight. I'm not gonna take points off but
See More▼
I'm just curious flaws are alright, the backstory tells how she became a villain and says something about her personality, I like how she seems determined (which is a good trait) Lastly, cool that she's related to more of an underrated character.

I don't have much else to say about this character other than some of her things could use more of an explanation. But she still is cool, I can tell you out a lot of thought into this.
8 out of 10
on April 30, 2016
Name: Zircon Veran
Age: 19
Gender: male
Species: leopard/dragon hybrid
Sexuality (optional): straight
Crush/: Borealis Light (another OC of mine)
Powers: They can only be used through his dragon form
See More▼

Abilities (like what can your powers do?): in his dragon form, a Guardianfury, he has a spine protruding from his back which produces white lightning, though he never uses it due to the sheer amount of exhaustion that comes after it.
Weaknesses/flaws: has intense anger at times, very overprotective sometimes, doesn't make friends that well, hard to understand, hates a majority of mobians (even though he is one on Möbius), hyperventilates when he gets too pissed off.
Special talents: him being a Guardianfury his Mobian form is relatively agile and he's proficient in parkour.
Past (optional if you don't have the time to fill this part out): the guardianfuries were once a very large clan of dragons before mobians had hunted them down due to their elusive status and strength. Thus leaving only him and Borealis left. He's had trust issues ever since then, and even though Taylor (another OC of mine) has been around him for years he still doesn't trust her. With him now stuck on Möbius, he's worried about Zeracen since he and Borealis can't protect it as they're gone.
Close Family/Relatives?: Greenstreak Veran (younger brother), Wolfwings and Mysteriousheart "Mystery" (younger sisters). Yellowbreeze and Bluepeak (adoptive parents, deceased), Clawtooth and Veenaris (real parents, deceased), Viperfang (great grandmother, deceased supposedly)
Personality: stubborn, pissy, courageous, persistent, though on rare occasions towards those he holds close to himself he's kind and tells more about himself.
Other: he's really a dragon from a secret island no one knows of in the sky called Zeracen, where dragons roam free unafraid of mobians hunting them. He is one of two Guardianfuries, in which protect Zeracen from enemies or trespassers.
on April 30, 2016
Name:Lyra blood wing (aka Dava Queen )
Age: 19 (almost 20)
Gender: female
Species: snow leopard (I don't see any)
Sexuality: (lesbian)
Crush: no one
Powers:nothing
See More▼

Weakness or falws: has been bullied for a lazy eye. Also major anger issues.
Past: Alll she ever wanted is to join the freedom fighters really bad. But the other freedom fighters told her she isn't powerful enough to. She wanted to prove them so but they injore her . so she becane a villain that she can make her own team called the Dava's or the 💎 diamonds
Close relative /family: i guess only Fiona the fox
Other: has a long knife sowrd and bloody wings.
on April 30, 2016
Critique #2
@Atsuko_Maeda_15th_Acchan
Japanese names are used a lot especially on qfeast lately, but it still is a nice name and it describes her just like a real canon characters name would. 11? That's new I like how she thinks of herself as to young to date. No powers, is fine not everyone in Sonic has them :3 (plus) I'm not taking points off for being an echidna because they're not that overused for ocs (as far as i know at least) and there are many on mobius so it fits in
See More▼
nicely. Bisexual thats something not seen often! Sweet : ) her passion for nature is a nice touch. Cool backstory that works with her talents. It really shows who she is. Good that her father isn't abusive. Any other Weaknesses or is it just the not-ready- responsibility thing? I'd add a few more.

Overall I think she is a well thought out character, just need to fix a few minor stuff. Not mary sue 9 out of 10
on April 30, 2016
Name: Sakura Hayashi (Sakura means Cherry Blossom, and Hayashi means forest.)
Age: 11
Gender: Female
Species: Echidna (I know it's a little over-used, but I tried a less common one on Qfeast)
Sexuality (optional): Bisexual
Crush: She doesn't have a crush at the moment. She considers herself too young to date.
Powers: She has no powers, but has an admiration and passion for nature
See More▼

Weaknesses/flaws: Her father seems to drag her down with a lot of responsibility, since he owns a company within Mobius. She's expected to be the Successor of the company, but would rather use her admiration of nature for stuff like art. You can expect her father to hold a grudge against her for that.
Special talents: She knows a lot of secrets to growing the perfect row of flowers, and she can also use plants for art. And speaking of art, she is amazing at drawing and painting.
Past: I think I already touched on this in the Weaknesses section, so I'll just refer you to that.
Close Family/Relatives?: Only her parents
Other: None at the moment.
on April 30, 2016
Yay my first critique!
@Kukiku_x_Shadow
First off I like the name, I haven't seen it used in sonic ocs that often. Also it has a meaning so that's a plus! Her age and Species is over used. Um (just a suggestion about the species, maybe instead of just saying hedgehog, you could make her a more specific Species of hedgehog like long-eared or European hedgehog. Lol just a thought don't be mad, I still like it if you want to keep her that way. Shadow is used a lot too. Weaknesses
See More▼
are believable (plus) ugh asthma is the worst I know what it feels like. alright talents, not to many which is good. Ok, I see this an awful lot, a princess that hates telling people whst she really is. The fact that she's royalty is a bit of a sue-ish trait. As for her powers, they are unique. It's rare to see blizzard making powers cool so plus

Anyways, just work on using less clichés. I give this character a 7.5 out of 10
on April 30, 2016
Name: Stara Knight
Age: 14
Gender: female
Species: owl
Sexuality (optional): bi
Crush/: no one
Powers: cryokinesis
See More▼

Abilities (like what can your powers do?): makes ice walls (the strength of the wall depends on her mood)
Weaknesses/flaws: has little control of powers, bossyish, can come off as rude
Special talents: sense of balance
Close Family/Relatives?: China
Other: nocternal, works at coffee shop
on April 30, 2016
~Le form~
Name:
Age:
Gender:
Species:
Sexuality (optional):
Crush/:
See More▼

Powers:
Abilities (like what can your powers do?):
Weaknesses/flaws:
Special talents:
Past (optional if you don't have the time to fill this part out:
Close Family/Relatives?:
Personality:
Other:
on April 30, 2016