Coming out!(story time)
Okay this page is for all of those people who have come out about being Gay, lesbian, bisexual, transgender, and asexual. I have recently come out and I feel FREE! These are a few questions I have for you:how did you come out? How do you feel now? And if you haven't come out, how do you plan on coming out?
On modern desktop browsers to select multiple photos, hold the Ctrl key (⌘ on Mac) while choosing photos. 35 photos per week limit. 5MB max/photo
Who was the hardest person to come out to? Mine was my brother
@all
of you on this page
on July 16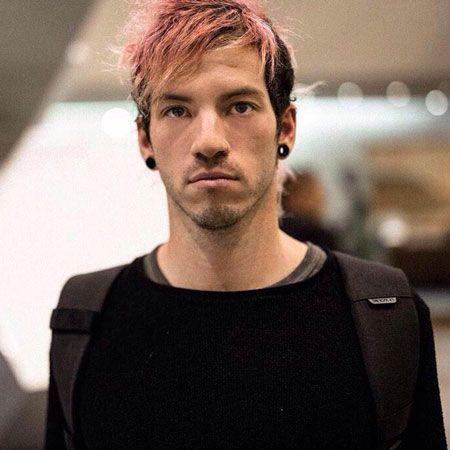 Well, my parents asked me "Do you think you're any different to anyone at school love interest wise?" And then I told them I was Bi
on July 03
I was playing truth or dare with my friend and she asked me who I liked. I told her I liked someone who was sweet and smart and sensitive. I described her. Then I asked her. She described someone too. We ended up liking each other. I asked her if she was bi or les. She said she was bi and I said so too. It felt great. I miss her.
on June 29
My mom was told by my school that I was being bullied for being gay, and she got pissed and said I just "" haven't foundthe right guy"" yet. She even told me it was my fault for getting picked on because iI was "weird" and "people don't like that shit"

Yeeeah. My story is not positive. She still asks me to this day when I'll get a boyfriend
on June 28
I was in the car and it was a bit after my dad went to jail.
I remembered how unaccepting my dad was... and I was wanting to know how mom felt about it. I told her would she care if I liked other girls, and she responded "It's not my life, so I don't mind.". Plus she added that one of her close friends from work was married to another man (Oh my god. His Husband is the sweetest/sassiest man.). Then I told her I liked girls :3
I am so lucky she was accepting.
on June 28
My friend next door came out to me and said "I once had a crush on you" and I was like "That's cool dude"
on June 28
(True story, by the way)

I went to a fast food thing, and the dude ask if I wanted curly fries or regular fries. I slammed my hands on the counter and said 'Make 'em curly. There's nothing straight about me anyways.'
on June 28
Im bisexual and ive half come out..

Me and my friend were talking about different things and that one of my class mates was gay... I told her that i was bi and she accepted it. Ive told a few other friends because i can trust them. Everyone who knows me on qfeast knows im bisexual. The only people who i havent come out to is my parents. Im too scared to.
on June 28
Please explain what the last 3 mean?
on June 28
🎶 Story time with , Nikki 🎶
(LONG STORY)
It's been a year that I talked to my (Let's say best friend for now) Best friend , Astrid . We have been talking or sometimes fangirling about LGBT , Anime , Manga etc. On April 15 2016 , I was at my friends house having a sleepover. I going threw my phone and I saw a text of her on skype , so I opened it immediately a see....and then I see this text (🔶 - me)
"Hey I had a question"
"HOPE YOU STILL HERE FFNEPOFENRF"🔶
"IM HERE"
"IM
See More▼
HERE"
"I MISS YOU"🔶
I WANTED TO SK YOU SOMETHING"
"ASK AWAY"🔶
"IF I ASKED YOU IF YOU COULD BE MINE WHAT WOULD YOU SAY?"
"OFHWUISBDIUJWBNNXIOKL"
"IM SORRY I KNOW THAT WAS STUPID"
"So you would say yes to being my girlfriend or date?"🔶
"SjrgfnawegnewignmgierngiegnaSDDJMROIGNJEMRIUGNJ"
"I WILL"🔶
"let me ask something is this a realthing? just saying"🔶
"Is it bad if I said yeah"
"I mean if you're not uncomfortable with it I understand"
"IM FINE FINE WITH IF IT'S YOU"🔶
"YOU HAVE NO IDEA HOW HAPPY I AM RIGHT NOW"
"IM SHAKING SO MUCH"
"FJGIGNEGNERIUGNRBGIUO"🔶
"❤"

It has been a month without telling anyone that I was going out with a girl. One day me my best friend , Alondra and my cousin , Denise. were outside of the school. We were talking about who's our future boyfriends (Well picking the ugliest one in school)
"Nicole , thats your future boyfriend right there" - Alondra
"No it's not"
"No Alondra , he's right there" - Denise
"No it's not"
"No it's that on-" - Alondra
"IM GOING OUT WITH SOMEONE!!"
"WITH WHO ?!" - Alondra
" My best friend "
"Who?" - Alondra
"This girl name Astrid"
"Wait , that girl" - Denise
"Yea"
"Kind of think of it where she from?"
"--- ------------------"
"Oh that's far" - Denise
And then few days later , I tell my friends . they didn't have nothing against it.

Im planning telling of my parents someday , maybe only my mom because my dad dosen't like that. Oh well ,let's just see how it goes
on June 24