Characters for a book.
I thought about this for a long time and in the end I've come to doing this... I'm going to be writing a book, but I need characters. And a lot of them. If you want you can post a new/old character you make/made up... But the only thing is I need A LOT of info on the character. Thanks you. P.S. If you character isn't in the book, ether I forgot or there wasn't enough info for them. Thank you.
On modern desktop browsers to select multiple photos, hold the Ctrl key (⌘ on Mac) while choosing photos. 35 photos per week limit. 5MB max/photo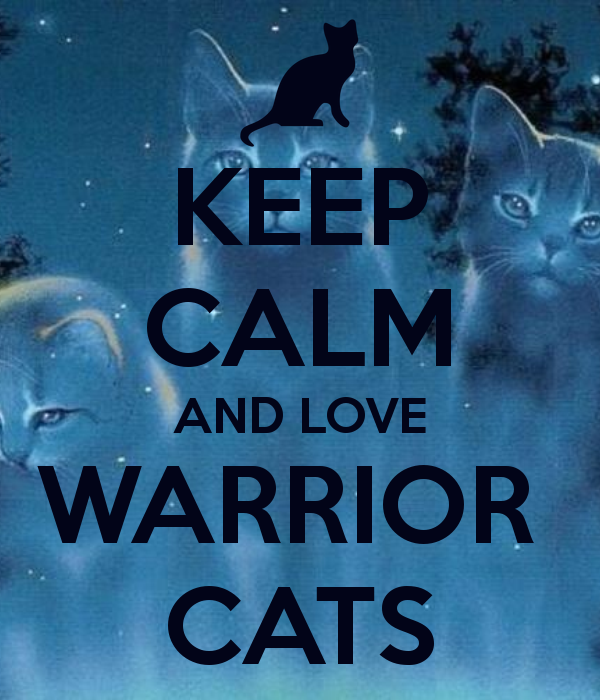 Name: Emily Rodriguez
Nickname: Em
Species: Human
Age: 15
Gender: Female
Appearance: Blonde Hair, Blue Eyes, Wears Blue Shirt And Jeans
Family: Mom (Anna Rodriguez) Dad (Drew Rodriguez) Sister (Caroline Rodriguez)
See More▼

Pet: Cat Named Ginger
Friends: Her Sister
Personality: Beautiful, Smart, Quiet, Indivisual
Hobbies: Reading, Writing, Drawing



Name: Caroline Rodriguez
Nickname: Does Not Have One
Species: Nymph
Age: 17
Gender: Female
Appearance: Green Hair, Green Skin, Green Eyes, Wears White Dress
Family: Mom (Anna Rodriguez) Dad (Drew Rodriguez) Sister (Emily Rodriguez)
Pet: Dog Named Shadow
Friends: Her Sister
Personality: Outgoing, Smart, Funny
Hobbies: Reading Her Sisters Stories
on February 24, 2015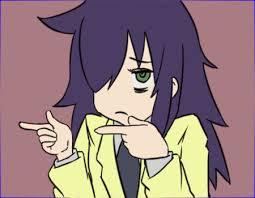 Name: Roxas Swynted (pronounced Swine-ted)
Nickname: Rox, but he hates it
Species: Human
Age: 16
Gender: Male
Appearance: Dark reddish brown hair, a few light freckles, very pale green eyes, usually wears an old baseball cap, torn black jeans, an orange T-shirt, and pale skin
Family: A mother (Annette Swynted), a deceased father (Jorge Swynted), his grandmother (Joanne Crystalia), and his twin sister Lexa
See More▼

Pet: None, he doesn't Like animals
Friends: His sister
Personality: Pretty quiet and misunderstood, doesn't particularly like people or animals, stays to himself, a bit of s loner, he's also a bit of a nerd
Hobbies: Reading, writing, sometimes drawing, and mathematics
Backstory: At age 10, his father Jorge passed away, leaving his wife and mother in law to care for Roxas. Always being a loner, Roxas was homeschooled as soon as his mother found out that he was being bullied and picked on at public school. Now, he's homeschooled while his sister goes to a fancy private school called Lenwood Academy for Gifted Students
---
Name: Alex Swynted
Nickname: Lexa or Lex
Age: 16
Species: She's a shape-shifter
Appearance: Long, straight blond hair, but she dyes it a LOT. Her hair is currently raven black with hot pink, green, and turquoise streaks in it. She has icy blue eyes, a small splash of pale freckles across her nose, and pale-ish skin. Usually she wears a dark hoodie, a neon and black tank top under that, and short shorts. In the winter she wears leggings, boots, and a black denim skirt.
Family: Same as Roxas
Pet: A cat named Romeo, a parakeet named Kiwi Bird, and a tortoise named Flash
Friends: Her brother, Jane Clancy, Derrek Lyon, and Francie Kingsley
Personality: A bit punk, a little bit of a rebel, intelligent, clever, loyal, dependable, gets the job done, determined, and brave
Hobbies: Pretty much anything
Backstory: Basically the swap-side of Roxas'
on February 10, 2015
Name: Jada Althea Luighsaech
Nickname, if any: Jade or Allie
Kind of being: Human
Age: 13
Gender: Female
Appearance: Glossy brown hair braided back, silvery leggings with wolves on them, an indigo shirt with a paintbrush on it, freckles, tan skin, slender fingers, a fountain pen and faux leather journal in hand, and stockings decorated with piano keys
Occupation, if applicable: None, but wants to be an artist
See More▼


Family members: Orra Luighsaech, mother; Kadri Luighsaech, father

Pet(s): A parakeet named Dream

Best friend(s): Rei Kameko

Describe his/her room: Painted purple, with hardwood floors. Her paintings are framed and hanging on the walls. She has an oak bed, with an indigo quilt. One wall is lined with bookshelves, all of which are stuffed with books. An easel sits in one corner. Lime green curtains frame the large window. On an elm desk on one wall there is a teal lamp and a small Macbook air. An orchid sits on the corner of the desk. A throw rug decorated with a show leopard is next to her bed. Her closet door is halfway open, and you can see jeans, and indigo and black clothing.

Physical characteristics: Shy, artsy, doodles a lot, fiddles with her hair, crosses and uncrosses her legs, keeps arms folded across chest, hardly ever makes eye contact with people she's just met

What you'd find in his/her bag/pocket: Her fountain pen, leather journal, a teal colored pencil/gel pen case, a small pouch of pansy seeds, a petite figure of a fennec fox, and a wooden carving of a violin

Hobbies: Doodling, sketching, "spying", playing harp, piano, and violin, singing, humming, daydreaming, reading, and writing

Talents, abilities, or powers: Extremely talented at playing things by ear, very good at nimbly climbing things, and a good spy because she's incredibly quiet

How he/she is with other people: Looks very "on edge", avoids direct eye contact, bits lip or picks at fingernails, and seems distracted and like she doesn't want to be wherever she is

Fears: Being ridiculed or bullied, not having people listening to her, and being the center of attention

Faults: Not a good socializer, horrible at small talk, rushes, often makes big decisions without thinking them through, and talks too often

Good points: Very intelligent and loyal, is a really good friend once she gets to know people, honest, sweet, caring, and nonjudgmental

Biggest desire: To cause world peace
on January 28, 2015
0
on January 27, 2015
Name: Hazuki
Age: 15
Looks: in picture
Likes: sweets, drawing, writing, reading, listening to music, spiders, cats, anime, and video games
Dislikes: jerks and bullies
Crush: none yet
Friends: none yet
on January 27, 2015
0
on January 27, 2015
Name: Hannah
Age: 14
Looks: pic
Likes: drawing, singing, dancing, spiders
Dislikes: too much quiet, large crowds
Crush: none yet
Friends: Sianna
See More▼

Weapons: eh just a little pocket knife. She doesn't really like to fight.
Powers: she's human. Nothing here.
Favorites
Color: purple
Song: Matryoshka (its a Vocaloid song)
Animal (meh why not): Cats
Hobbies: drawing, walking in the woods, singing, being random
Birthday: May 16
Back story: she's a girl who lives with her mom, her cat, and pet spider. She goes to a private school and she's rich.
Personality: quiet, kind, random, bubbly, odd sometimes.
That's all I can think of
on January 27, 2015
0
on January 27, 2015
Short sample of my story just got posted, hope you guys like its!
@KittyGirl381
thanks for the character! I actually used Karina in the sample! Hope you LOVE it!
on January 27, 2015
OK............................................................. I am going to post the characters that I'm not already using in a story. So bear with me here.
on January 26, 2015
idk when i can get them to you but i will get you a lot of characters
on January 25, 2015
+They can be any animal/Anlein. Whatever, idk care what they are, they could be a god if you wanted, I don't care.

Just go crazy with imagination to create a character.
on January 25, 2015
on January 25, 2015
Do they have to be humans?
@MaxGaming88
on January 25, 2015