The Houndoom Page!
Form Name: Age: Gender: Likes: Dislikes: Other: Pic. Have Fun with the RP!
On modern desktop browsers to select multiple photos, hold the Ctrl key (⌘ on Mac) while choosing photos. 35 photos per week limit. 5MB max/photo
0
on November 25, 2015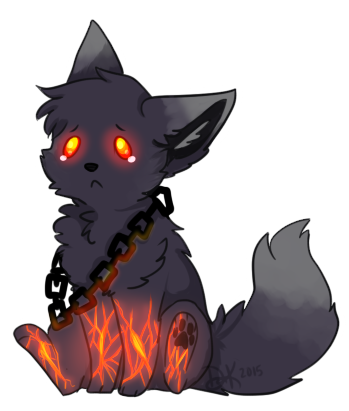 Name : Hail
Age : 15
Gender : Male
Likes : Running, being alone, fire and reading
Dislikes : Water and ghost types
Other : Has a weird craving for cookies and has bandages around his horns and tail as a accessory.
on November 25, 2015
0
on November 17, 2015
Name: Lucien Odysseus
Age: 19
Gender: male
Likes: sweets, fire, heat, his wife
Dislikes: his father, abusers, water, cold, people who flirt
Other: He's a demon/houndoom
on November 17, 2015