The Miku Hatsune page!
Everybody loves Mik! This is for a bunch of her videos on YouTube! I'll only be posting funny ones, but you're welcome to add serious ones!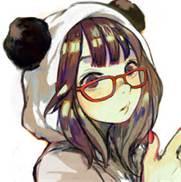 Hatsune Miku - Cactus and Mirage (サボテンと蜃気楼) - English & Romaji Subs
Author's Comment (translated): A hint of sad tune. Original by knots a.k.a. 若干P (Jakkan-P) on Niconico, From http://www.nicovideo.jp/watch/sm9905163 My comme...
on August 14, 2013
[Miku Hatsune] CUTE CUTE CAT MMD PV (Short Vers.) [English Subtitles]
How fast can you read? Also DAT SMILE at the end. I wanted to upload at least one song before bed even though this has been a busy day. I thought "why not do...
on August 13, 2013
Miku "We are POP☆CANDY!" with English Lyric
My translation on "We are POP☆CANDY!". (This is reprint. I only add translation to video) [ Original title in NICO VID ] 【初音ミク】We are POP☆CANDY!【PV】 [Origina...
on August 13, 2013
[DT] Hatsune Miku - "Ievan Polkka"
PSP-to-PS3 connectivity DLC http://is.gd/d23EX
on August 13, 2013
Hatsune Miku "PoPiPo" " ぽっぴっぽー" Project Diva Dreamy Theatre (HD)
Thanks for the support guys! - Auditore Send me a Personal Message if you want anything to be brought to my attention, I will also answer questions you may h...
on August 13, 2013
Hatsune Miku - Waffle
Hatsune Miku - Waffle
on August 13, 2013
0
on August 13, 2013