Harry Potter Contests!
IF YOU WANNA KNOW HOW IT WORKS, READ THE RULES. THEY WILL BE ON THE FIRST POST. MAKE SURE YOU READ ALL THE RULES BEFORE YOU USE THIS PAGE. OTHERWISE YOU WILL BE REALLY CONFUSED!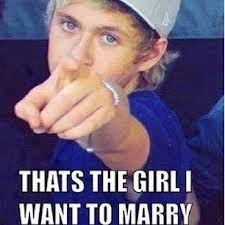 Title:LOVE AT FIRST SIGHT
Description:So basically this is a love story contest.You make yourself a character and I wanna see what you come up with.My favorites are:Remus,Sirius,Harry,Luna,Ginny,Draco,Cedric.But i'll accept other pairings
Due Date:July 1 (But i'll accept entries up to July 6)
Prize:I'll let you help me make my next story
Judge:Me (anyone else who would like to be my judge leave a comment on my profile)
Type of contest:Story
Good luck!!And may the odds be ever
See More▼
in your favor!
on June 22, 2013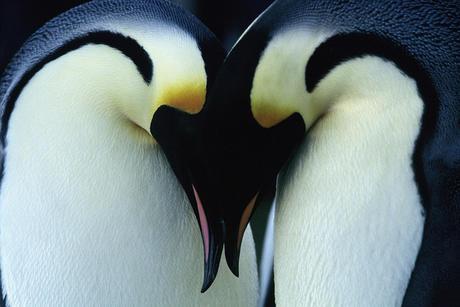 Contest!!
< Harry Potter- Based Creative Single Chapter Contest! >
.
Come up with a single chapter, full of suspense, with a made up character based on the books, Harry Potter. Can be about Aurors, or the Ministry, or at Hogwarts!!
.
Due Date: March 7, 2013
~ Doesn't matter the time, I'll check March 8
See More▼

.
Prize: Have bragging rights if you win!! Be in a contest against how many other talented writers and be pronounced the winner! How awesome? :3
.
If you can't tell yet, this is a story competition
.
Rules:
~ No length, preferably a single chapter of suspense!
~ You can write in First or Third Person, but NOT Second person!
~ Do not plagerize
~ Creative title!
~ Name it: "HP Story Contest~07" (the "07" so I know it's for this contest) (make the actual creative title the title of the chapter)
.
MULTIPLE ENTRIES:
~ You may enter up to 2 stories to be judged
~ Make your second story the second chapter of the first.
.
JUDGES:
~ Personally message me if you want to judge! I will judge, and whomever asks and is deemed worthy of judging ~ You may not enter and judge, one or the other
~ Myself and other judges will speak amongst each other to decide the winners (1st 2nd and 3rd depending on # of entrants)
.
Good luck!!
on April 24, 2013
Hello i have a contest idea! here it is:
SHOW YOUR HOUSE PRIDE
Show me up to five pictures of things you have that show your house pride! Tattoos don't count. The things can be crafts or stuff you bought, but don't just print out a Ravenclaw logo and hold it in front of your face or something.
Due date: May 8, 2013 8:00 PM EST United States (if you go by different time figure out when that is in your time)
Prize: none, it's just for fun
Judge: me, Puglover3000, Hermione Granger's
See More▼
twin Ravenclaw sister Mandy Granger (thats all me just so you know)
Type: Photos only
GOOD LUCK AND BE SURE YOU ENTER!
on April 23, 2013
READ THIS IF YOU WANT TO KNOW HOW IT WORKS: a member posts any HARRY POTTER RELATED contest. it must have:
1. a title
2. a description/rules
3. a due date (give people at least a week and a half)
4. a prize (optional)
5. judge(s)
6. Type of contest (story, photo, song, etc.)
See More▼

Whoever wants to enter it COMMENTS (NOT POSTS) their entry. if its a story/song/poem contest, they put in a link to their Qfeast story. If it's a quiz, they put a link to their quiz. If it's a photo, they post it to their photos and say "it's in my photos, it's the _________ one" or something like that. MAKE SURE PEOPLE KNOW WHAT ONE YOU'RE TALKING ABOUT! Rules for contests:
1. don't be mean (best mean thing to say about Slytherin will get you kicked out)
2. Don't curse
3. nothing inappropriate
4. don't give out personal info
5. check previous contests to make sure you aren't repeating stuff (or say 2nd ___________ contest)
6. If somebody submits an entry, don't copy it.
7. only use comments to enter or Congratulate the winner or add stuff you forgot
8. if you aren't a judge for it, DO NOT announce a winner!
9. If you wanna help judge a contest, ask the maker via members' chat or private messaging
10. if you make a contest, subscribe to the comments so you know who entered it.
Be sure to subscribe so you don't miss a contest!
on April 23, 2013
0
on April 23, 2013