TloZ RP! (The legend of Zelda)
RP as your characters, the actual Zelda characters.. Or just watch. Xd
On modern desktop browsers to select multiple photos, hold the Ctrl key (⌘ on Mac) while choosing photos. 35 photos per week limit. 5MB max/photo
Name: Emerald Tiberius "Emerald"
Last Name: Smithers IV
Age: Unknown.
Species: Dragon
Personality: He's very loud, outgoing, and cheerful. Never knows when to shut up, though. He pairs well with Jynx, his best friend.
Looks: He can condense his size, the smallest being pocket-sized, though he normally travels with Jynx somewhere between House Cat or Border Collie. He has green, yellow-green, and yellow fur and scales, and he has bright blue eyes. He's a cute.
on February 26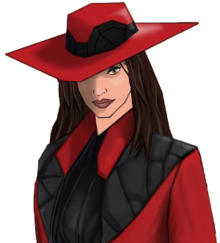 RP name: Volga
RP last name: Varuga
RP age: He's 20 human years old, in dragon age, he's considered a welp even if he has reached human maturity,
Species: Dragon
Personality: Serious, reserved, but also a bit naive, when you get to know him, he is actually quite kind.
Looks Like(give a good description or use a pic): A MUCH younger version of Volga.
He was named after the Original Volga, as a way of honoring his father.
on February 26
Name: Jynx
Last Name: Moonblood
Age: 16
Species: Twili-Hylian
Personality: It really changes from day-to-day. He's generally really flirty and snarky, but that can change in an instant. Seems a bit bipolar, but really isn't. He's very logical, but is generally more into the "rah rah brute force strength let's goooo" kind of thing.
Looks: He's around 5'10" and very slim. He has some arm muscle and his whole upper body is littered with old scars. He has thicc, spiky, dark purple
See More▼
hair and bright red eyes. He's normally always smiling. He wears black boots with dark gray, baggy pants tucked into them, along with a brown leather belt and satchel. He also wears a light gray shirt, but everyone is unsure whether or not it's a tank top or a ripped t-shirt. On top of that, he has something kind of like a trench coat. It's black with red trim and the right sleeve is ripped off.
on February 26
0
on February 09
0
on February 09
RP name: Bluebird
RP last name: She doesn't have one
RP age: 16
Species: Hylian
Personality: She's snarky, at times pushing rude, and very bouncy. She doesn't know how to control her mouth.
Looks Like(give a good description or use a pic): She's short, (legally classified midget short), with short brown hair and long, oversized ears. There are icicles on her ears from being out in the cold weather. Her skin is pale, and she wears slate blue pants and an off white tunic. She has
See More▼
a belt around her waist, and a cape over her shoulders. Her gloves and boots are lined with fur.
on February 09
Name: lulu
Last name: Hargreaves
Age: 16
Species: human
Personality: shy, kind, sarcastic, creepy and humorous.
Looks: I have short brown hair and tan skin and glasses and I have blue eyes and I have a black crop top on and I'm very skinny and I have red leggings on and I have black high heels on and a dark blue bracelet on.
on February 09
Name: Kula
Last Name: Garen
Age: 15
Species: Goron
Personality: Nice, Tempermental, Rough, Rowdy, Humerous, Jolly.
Looks: Yellowish Orange skin with a rocky goron shell on my back and some white-atomic blonde hair in a pigtail style. As for my clothes, I wear pretty much what mipha is wearing in BotW but It's red and has different symbols and no Vah Ruta.
on February 08