cassietryingtobemyself
on August 19, 2016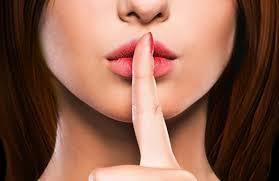 story
Duh! Kimmy couldn't be more upset when she's given a DIARY for her birthday. But a few days later she notices she likes it, and in the nick of time loses it at school. Who has it? Her crush? Her BFF? Her enemy? The JANITOR!?! T...
88 reads
25 readers
13
by xxFallenAngelz_xx
on August 31, 2015
page
This is a page I created for anyone who does self harm, or needs someone to talk to! If you ever feel depressed, or worthless I'm here for you to cheer you up! if you are trying to quit cutting or doing anything else like that ...
10 subscribers
4 members
fully opened
profile page
by E.M.P
on August 25, 2015
page
Describe what you look like in real life, Say your personality, Post a pic of yourself, Whatever you want about just you! -No phone numbers -No sharing accounts (duh everyone's gonna see the password) -No hating
110 subscribers
5 members
fully opened
by miss.smol.bean
on August 25, 2015
page
It's pretty simple; someone posts a series of emojis, and you have to guess what character, celebrity, song, television show, or movie they are describing.
21 subscribers
2 members
fully opened
profile page
by BenderIsGreat
on August 08, 2015
story
Allison Black has nightmares. Horrible ones, every night. She can't stand them. They haunt her dreams. She's had them ever since that day the new girl came to school...
42 reads
17 readers
3
by GalacticBiRavenclaw
on August 06, 2015
story
I didn't make make this ok I copyed it it is a creepypasta that I got of the creepypasta wiki
3 reads
3 readers
0
by Snakeninja
on August 06, 2015
on August 04, 2015
on August 04, 2015